1. TslGame.exe - Application Error
This error message could pop up while playing PUBG if your PC is low on memory. In order to resolve it, please verify integrity of game files.
1) Reboot your PC and launch PUBG.
2) Turn off all other programs except PUBG to free up the memory.
3) Set Steam client to run as Administrator
4) Launch Steam > Library > select PUBG > Right click > Properties > select the Local files and click the Verify integrity of game files button.
2. TsLGame.exe - Error at hooking API "LoadStringA" Error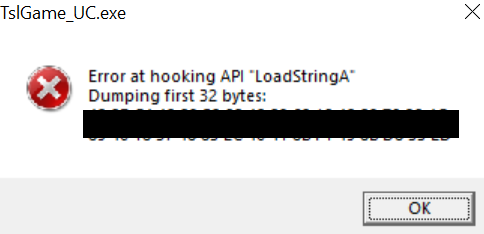 This error message may be caused by Microsoft Visual C++ Redistributable Package not being installed properly. Please make sure to download and run [the latest supported Visual C++]. If the issue persists, feel free to contact [PUBG Support].