Got your account compromised and want to recover it? Follow the steps below to recover your account.
[My account was stolen or hijacked]
Step 1. Self-recovery
1) Scan your computer: run virus and spyware scanners
2) Change your email's password
Step 2. Contact Steam Support
1) Appeal to Steam Support to verify and recover your account
2) Provide the following information
: Proof of ownership (payment information)
: Any possible Steam Account login names
: Any possible email addresses used on the account
[My account was

banned

due to hijacking]
Contact PUBG Support
- Visit PUBG Support > Open Chatbot (speech bubble next to 'Contact Us').
1. Select correct category: Hacked Account
1. Provide your account information (IGN, Steam ID, etc.)
2. Agree that hacked account recovery is a one-time service.
3. Attach a screenshot to prove that you have Mobile Steam Guard installed.
How to send inquiry via Chatbot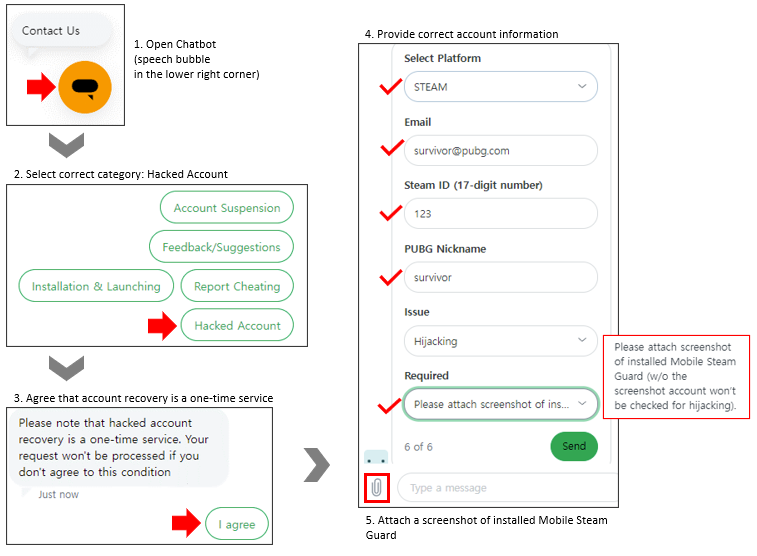 Please note:
: Only accounts that have been verified as 'compromised' can be unbanned.
: Verification and the following ban lift take up to 10 business days.
: Currently all 'Hacked account' related inquiries are handled only via Chatbot.
Open Chatbot