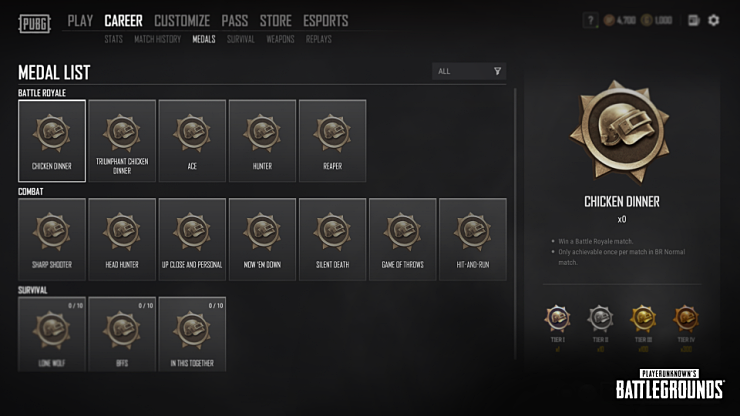 • View Mastery medals in Career – Medals.
• There are Combat, Survival, and Commemoration medals.
• 15 medals are available to earn.
• Earned Mastery Medals can be upgraded to a new look after fulfilling specific conditions.
• You can only earn medals in Normal and Ranked matches.
• There are medals you can continue to earn in a single match by meeting the conditions and medals you can only earn once per match.
• The Match Results screen has been updated to include medals earned by you and your teammates.
• Existing Weapon Mastery medals will be removed and their details will also be deleted from the match results.