It's great you've decided to set up Mobile Steam Guard to keep your account secure. Please follow the steps below.
1. Install Steam applicaton from your app store.
: Download from App Store [Link]
: Dowload from Google Play Store [Link]
2. Open application and log in using your Steam account
3. Select "Steam Guard" (top left corner), then click "Add Authenticator"
4. Enter SMS code that was sent to your phone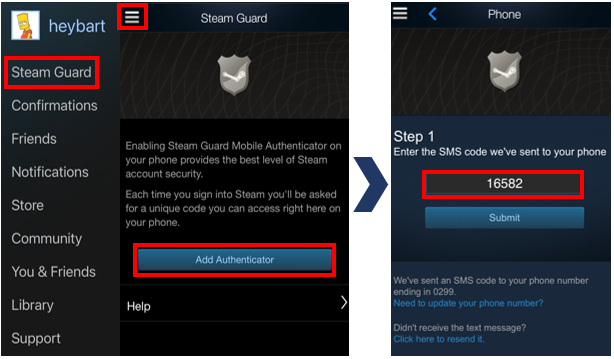 5. Write down the recovery code and store it in a safe place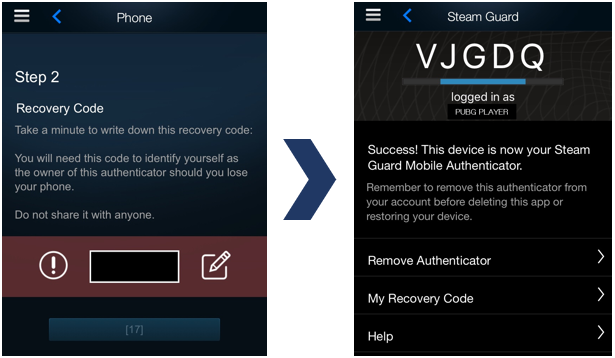 When the mobile authenticator is successfully enabled, you'll be presented with a unique Steam Guard code that will periodically refresh. When you log in to Steam you'll be asked to enter the code.