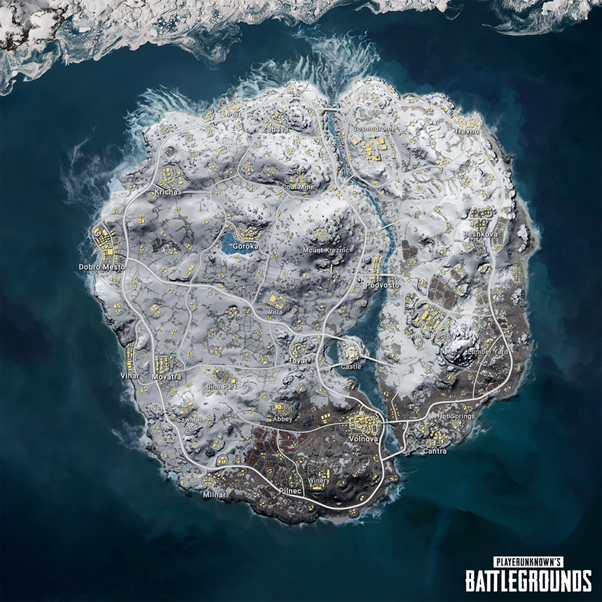 ● About Vikendi
Vikendi is a winter-themed map, an island sized 6x6. It's a medium-sized map, slightly smaller than Erangel and Miramar and slightly bigger than Sanhok.
Two third of Vikendi is blanketed in snow and you can assume how cold it is when looking at the snowy fields and bare trees. The southern part of the map is slightly warmer with less snow. There are also locations where the ocean water is frozen, an unique environment found only in Vikendi. You can move around on the ice and enter ships and vehicles trapped inside the frozen water, making it strategically a very unique element.
You can play with snow and draw things by leaving footprints in the starting area.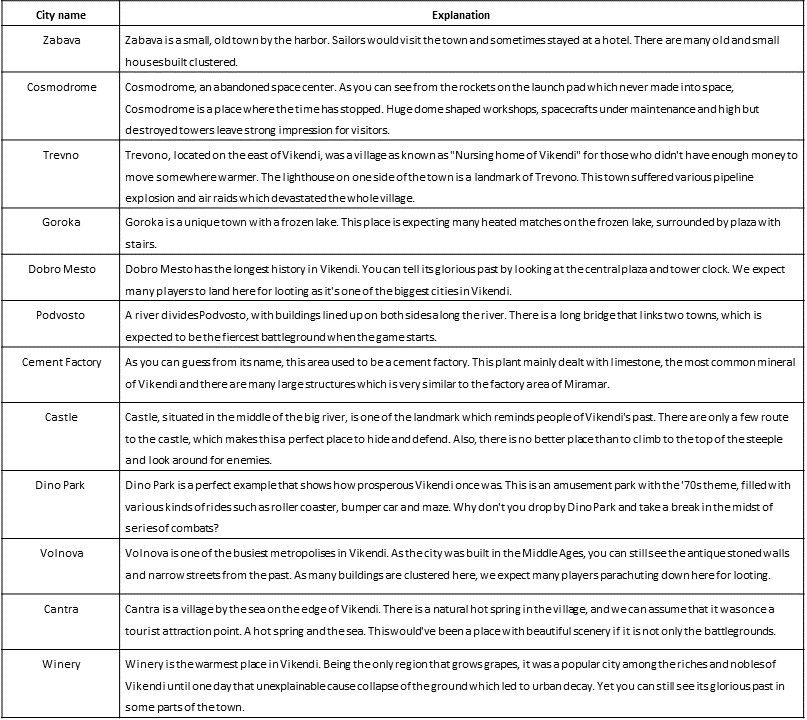 ●Vikendi : Redzone and Bluezone
Redzone
- The center of the red zone spawns outside of the play zone
- The smaller the play zone, the smaller the red zone

Bluezone
- The first circle of every game is much smaller than other maps, but subsequent circle sizes change less drastically.
- This facilitates more blue zone variety and unique experiences.
Similar strategies work on Vikendi to Erangel and Miramar for the first three phases, but the zones will close slower starting from phase 4, similar to Sahnok.
●New AR – G36C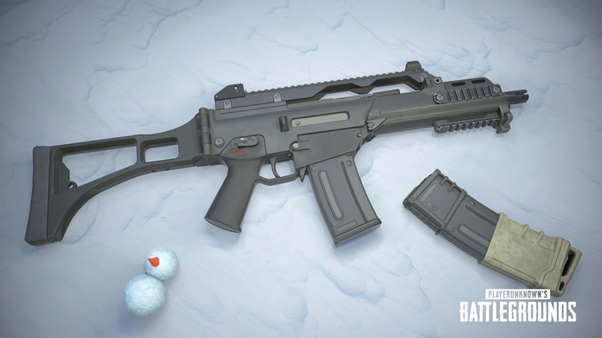 - G36C spawns only in Vikendi
- Chambered for 5.56mm ammo, it can load 30 bullets and 40 with an Extended Magazine
- G36C has a lower and upper rail for attachments, but cannot attach a stock
●New Vehicle - Snowmobile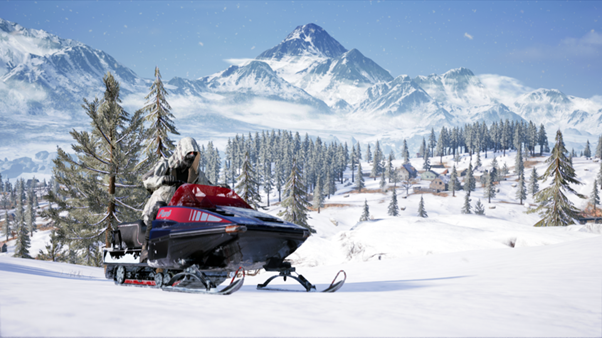 - The Snowmobile only spawns in Vikendi
- It seats 2 players and performs much better than other vehicles on snow and ice, but is more difficult to drive on other terrain.